Easy Pre-Approval With Local Lenders
For your convenience, I have included a list of lenders who have given my clients and customers outstanding mortgage service over a period of several years, some go back as far as 1998.
The first step to a smooth real estate transaction is to talk to a local lender, this sets the expectations about the sales price of a home that is within your budget and comfort zone. Waiting to take this step first could mean that the home you have located and wish to purchase could be purchased by another buyer while you are waiting to hear that you have been approved.
There are many great loan officers in the area if you already have a lender that is perfectly okay. Be sure to let the lenders below know that my website referred you to them.
Denise Horton
SWBC Mortgage
1535 Schillinger Rd S, Mobile, AL 36695
dhorton@swbc.com
Office: Direct: 251-602-9501
Mobile: 251-751-5609
Get Pre-Qualified here: https://www.swbcmortgage.com/denisehorton
NMLS 249129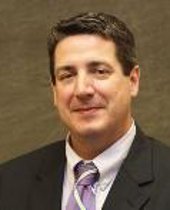 Patrick Croft
Bank of England Mortgage
1710 Main Street, Daphne, AL 36526
pcroft@englending.com
Mobile: 251-721-1117
http://daphne.englending.com/EmployeeDetail.aspx?EmployeeID=67619&
NMLS 339909
Amy Coleman
Capstone Bank
28810 US Hwy 98, Suite E, Daphne AL 36526
amy.coleman@capstonebankal.com
Office: 251-800-4730
Mobile: 251-751-6997
Capstone Bank NMLS 403516
Amy Coleman NMLS 493556
Brad Moore
Bancorp South
413 Johnson Ave A,B,C, Fairhope, AL 36532
bradb.moore@bxs.com
Office: 251-929-3840
Mobile: 251-597-4177
Get Approved:BradBMoore.com
NMLS 416043


Linda McCoy
Mortgage Team 1, Inc.
6336 Piccadilly Square Dr, Mobile, AL 36609
linda@mortgageteam1.com
Office: 251-650-0805
Mobile: 251-610-0494
http://www.mortgageteam1.com/home.html
NMLS 63961